Home
News
Question and Answers: Soumen Sengupta, Director of Health and Social Care for South Lanarkshire, December 2021
Latest News
Question and Answers: Soumen Sengupta, Director of Health and Social Care for South Lanarkshire, December 2021
Published: Wednesday, 22 December 2021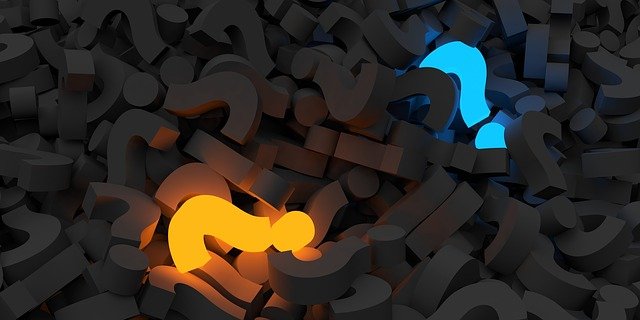 A special edition Q&A with Soumen Sengupta, Director of Health and Social Care for South Lanarkshire.
Soumen Sengupta, Director of Health and Social Care for South Lanarkshire, took up post in August 2021.
In this quick-read Q&A, Soumen provides an at-a-glance reflection of his time in post so far, his pride in an inspirational workforce – and his hopes for the future of the partnership.
After speaking to you back in our August Q&A, there's been many developments. Can you bring us up-to-speed on the current position, in a nutshell?
One of the privileges of my job is that I have an inside track on the full range of teams and services across the totality of our health and social care system. What must seem like well-worn phrases by now are completely true and meant in all sincerity: safety is our top priority; excellence and equity are our ambitions; our challenges are unprecedented; and the diligence and determination of our colleagues is inspiring.
You mention diligence and determination. What are your personal observations of the ongoing effort?
The pressures created by the pandemic are relentless. What most, what all, staff really need is some certainty and some time to catch their breath – but unfortunately that is not in anyone's gift for now. At the same time, I can't help but be inspired and motivated by the compassion, the commitment and the team spirit that colleagues bring to their work each and every day.
Given where we're at, is there anything you'd say to members of the public now?
Your safety and wellbeing continue to be central to what we do and the decisions we are making – and everyone being Covid-safe and Covid-sensible is critical to our doing that. I really appreciate your patience as we prioritise the most vulnerable in our communities.
And thank you for your consideration and your support for our health and social care staff – and indeed our partners – as we work through this next phase of the pandemic.
Your focus is on the here and now - is there anything from your time in South Lanarkshire that you think captures the essence of the partnership?
We recently published our Annual Performance Report for the previous year and it packs quite a punch. Person-centred care and partnership working really reverberates through all our work – and that is undoubtedly going to stand us in good stead going forward.
We've put together an animation that showcases some of the highlights – we've kept it short and sweet, and it's definitely worth taking a look at:
The animation outlines, in numbers, what's been achieved. From your time spent visiting services, is there any standout moments from the frontline?
From visiting our clinics to our cottage hospitals, our day care to our care homes, our treatment rooms to our vaccination centres, and our children's houses to our family centres – what I have been repeatedly impressed with has been the kindness of colleagues and the pride in what their teams do. And from the conversations I have enjoyed with patients, service users and carers, it is clear that kindness and commitment make a big difference to the quality of their experiences too.
Just as importantly, we have really strong working relationships with partner organisations. That is to our and their credit. The Lanarkshire Local Resilience Partnership has been steadfast in its willingness to support health and social care colleagues. Voluntary Action South Lanarkshire has an incredibly important role in enabling the varied groups that make up the third sector support local communities. And, as a visit to one of our local Men's Sheds recently reinforced for me, there is a huge amount of creativity and drive in our local communities.
We speak to you at a time when renewed restrictions have just been announced – do you have any thoughts?
I'd remind everyone to stay safe and take national advice very seriously:
• Keep gatherings as small as your family circumstances allow.
• Make sure everyone does a test shortly before getting together. Anyone who tests positive should not mix with others. And given how infectious Omicron is, you should assume that if one member of a household is positive, the others are likely to be so too.
• Follow hygiene advice and keep windows open.
• From 27 December - as we come out of the Christmas weekend - and at least until the end of the first week in January (when advice will be reviewed again, please go back to limiting your contacts as much as you possibly can.
• Please stay at home as much as is feasible. When you do go out, please maintain physical distancing from people not in your group.
• And appreciating how difficult it is, please minimise Hogmanay socialising as much as you can.
• All the latest advice on vaccinations can be found on NHS Lanarkshire's website.
I am also very conscious of the impact on everything we are contending with on mental wellbeing, and particularly the potential implications for our children and young people.
So, it's also important that we all do our best to stay informed; create a healthy routine; stay connected; and seek support if we need it. Some information can be found here: Top 5 Festive Tips to cope with winter stress
Finally, as we approach 2022 – what's your thoughts for the year ahead?
It is going to have to be a year of transformation, one in which we will do our best to shape the new normal for ourselves and our communities. In doing this, we need to remember what has already been achieved to-date and the impact that has already had: our Planned Date of Discharge programme springs to mind, but that is really just one of many.
Looking ahead, my main feeling is one of appreciation: for everyone right across our services and for whom I have the privilege of having a responsibility for. And an appreciation that now more than ever, it will continue to be important that we look out for one another and draw strength from working as a team for the greater good.