Latest News
Developments in Clydesdale geared to improving health in the community
Published: Monday, 10 December 2018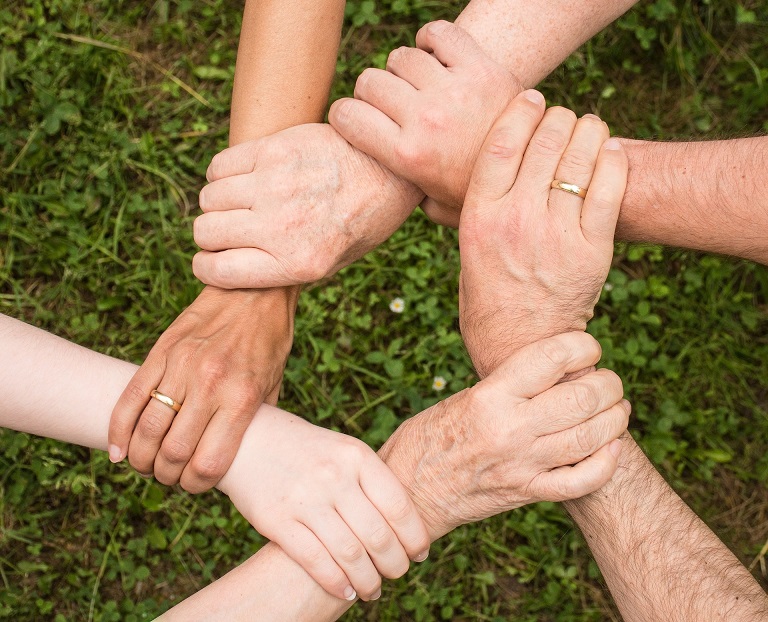 Significant progress has been made to develop a model of care that is safe and based on the needs of people in Clydesdale.
As a result of challenges experienced locally, with regards to well-publicised national pressures in identifying sufficient numbers of GPs to fill vacant posts, the decision was taken to withdraw inpatient services from Lockhart Hospital in July 2016.
Since then, significant positive progress has, and continues, to be made to develop a model of care that is safe, sustainable and, crucially, based on the needs of the people in Clydesdale. These developments have been dovetailed with significant stakeholder engagement in the local area.
Lockhart Hospital building has been made available to community-based voluntary services, extended NHS community rehabilitation services and the overnight Integrated Community Support Team continue to use as base. A raft of new and innovative community services have been continued and introduced in recent times to the Clydesdale area.
To build on this work - and the many benefits to the health and wellbeing of people in Clydesdale, the Integration Joint Board of South Lanarkshire formally re-designated Lockhart Hospital from an inpatient facility to a community health and social care services base on December 4th 2018.
The below outlines some of services and progress made to enable this formal re-designation.

• Telehealth is radically changing the way people access health and care services. Innovations include home and mobile health text monitoring to support people's health across a wide range of conditions and challenges, from high blood pressure, respiratory disease, and diabetes, mental health to weight management, smoking cessation, and family health. This has markedly reduced the need to visit traditional care facilities. Video Conferencing (Attend Anywhere technology – which works on a similar basis to Facetime) is also being used in communities in Clydesdale allowing patients and service users to link in with specialist support without leaving their homes. The introduction of this specialist technology also has a plethora of benefits including saving travel time, reduced stress for patients/service users and traditional support and visits being augmented by virtual consultations and check-ups. Watch the system in action in this short film: https://vimeo.com/284738521#
• Chronic Obstructive Pulmonary Disease (COPD) is a combination of different but relatable diseases which are characterised by difficulty of breathing. People who have COPD also are more likely to have cardiovascular conditions, diabetes, and hypertension. In turn people, who have COPD can place a considerable burden on hospital services, with frequent admissions and prolonged length of stay. As part the overriding commitment to moving hospital-based care to the community, a pilot programme has been launched in the Clydesdale locality, providing a raft of increased interventions in the community for people living with COPD - rather than in an acute hospital setting. The work has focused on developing 'assets' in that locality in relation to key areas. These include early intervention and health literacy, self-management, access to the right care at the right time by the right person, preventing complications and supporting end of life care. This has been supported by a respiratory specialist nurse, respiratory specialist physiotherapist and pharmacist working alongside the locality team. The core team also provided education sessions to wider staff groups. Data shows that there has been a positive impact on reducing hospital activity and admissions.
• Clydesdale Integrated Community Support Team-Acute Care Team (ICST-ACT) The Integrated Community Support Team is comprised of nurses, occupational therapists and physiotherapists who work alongside social work and home care professionals. Recipients (living at home) range from those requiring chronic disease management, patients requiring end of life care and complex care needs. The Integrated Community Support Team-Acute Care Team (ICST-ACT) is a new additional service provision. For those suffering acute illness, the GP will assess suitability, and if deemed appropriate and the patient agrees, they will be referred to ICST-ACT to manage the illness safely at home - instead of being admitted to hospital. ICST-ACT is being tested by Carluke ICST – and facilitates/administers diagnosis, treatment, care and support in the home for up to 72 hours. Patients and their carers have reported a positive experience following intensive input from Nursing, Physiotherapy, Occupational Therapy and Home Care for the 72hour period. The multi-disciplinary team are continuing to test the impact of this approach to delivering acute care at home.
• Allied Health Professional out-patient clinics now take place within the Lockhart site with physio and OT using the gymnasium predominantly for the treatment of people with complex physical disabilities, stroke or neurological needs who require to use a plinth or specialist equipment. The gym has also been used for specialist stroke training which involves staff practising handling and stroke treatment skills with patients.
• Occupational Therapy Group Programmes - Lifestyle Management of Arthritis and Fatigue Management Programmes. There have been a number of four and six week programmes run from the Lockhart site to avoid people from rural Clydesdale travelling to Wishaw or Hairmyres.
• Falls Education & Strength & Balance Classes – Joint Physio & OT class with input from multiple stakeholders commenced in June 2018 for people with more complex needs who are unable to access routine leisure services.
• Think Activity Project in Kello – the project at Kello Hospital was carried out through collaboration between NHS, Healthcare Improvement Scotland and Glasgow Caledonian University. The aim of the project was to monitor the impact of activity, increase activity levels where appropriate and ultimately improve outcomes for people within the hospital. There are now plans to expand the use of the Activity Passport across NHS Lanarkshire so benefits of the project can be seen beyond both Kello Hospital and Clydesdale. The project was also recognised for its work winning a top award at the Scottish Health Awards.
• Community Engagement Project in Lady Home – as part of developing local partnership working a link with Douglas Primary School was initiated whereby visits to the hospital from the school staff and children now take place. This has been beneficial to the patients and it is encouraging to see them interact with the children.
• Minor Injury Units – Kello & Lady Home – Registered staff have a broad competency range which has be continued to be built to support people in community.

• A variety of different services are being provided by Healthy Valleys at various locations throughout Clydesdale. Healthy Valleys and South Lanarkshire Health and Social Care Partnership (SLH&SCP) have also worked together with the community to introduce a range of health and wellbeing projects at Lockhart Hospital this year. These were showcased at a 'doors open' event in Lockhart Hospital Community Hub on 14 June 2017. Around 130 people attended on the day. Supports and services in the spotlight included stop smoking, the Reconnect project (which aims to reduce loneliness and isolation), health improvement, 'Simple Solution' aids, physiotherapy, telehealth, maternal and infant health. The objective of these services is not only to help people to lead healthier lives now, but to help avoid ill-health in later years. A short film, featuring a snapshot of many of the services and opportunities which were on display, is available here: https://vimeo.com/221604856

• Child Poverty: Optimizing Uptake of Money Advice & Income Among Families with Children 0-5 years Responding to increasing trends of child poverty, Health Visiting teams (HV) and the local authority (South Lanarkshire Council) Money Matters Advice Service (MMAS) are providing a proactive approach to routinely enquiring if young families are experiencing money worries.
The impact has demonstrated:
· Over a 30% increase in monthly referrals
· 77% of families engaging with MMAS (exceeding our aim)
· A significant impact of £100,000 financial gain evident in a sample of 20 families.
The change package has been implemented and spread from one HV team to all teams across South Lanarkshire. This has been supported by a 'learning set' for staff using the expertise of Child Poverty Action Group and NHS Health Scotland. The early adopter HV team actively crystallised and formalised learning for spread.
• Speech and language Speech, Language and Communication Need (SLCN) is identified as the most prominent inequality affecting children's development across Lanarkshire. The collaborative nature of this work is an example of an effective partnership approach between the Carluke Health Visiting team, Speech and Language Therapy Services working alongside parents and children. The common aim and aspiration is to improve child development outcomes. The team developed an innovative early intervention goal-setting tool. This had a measurable impact, eliciting a 26.3% decrease in the need for initial referral for specialist support. Parallel to this work the team were involved in the development of the NES national HV resource 'Speech, Language and Communication, Giving Children the best possible start in life. The team won their category in The Scottish Government Quality Improvement Awards 2018.
• Communication support The HSCP's communication manager, via the Building and Celebrating Communities Programme, has led two workshops in Clydesdale to equip and empower local groups with communication techniques to support grass root community projects. At the latest workshop, 70% people of who have responded said 'very good' and 30% said 'good'. No one opted for 'poor' or 'very poor'.