Latest News
Family Nurse Partnership celebrates a decade of support, strength, and success
Published: Monday, 30 October 2023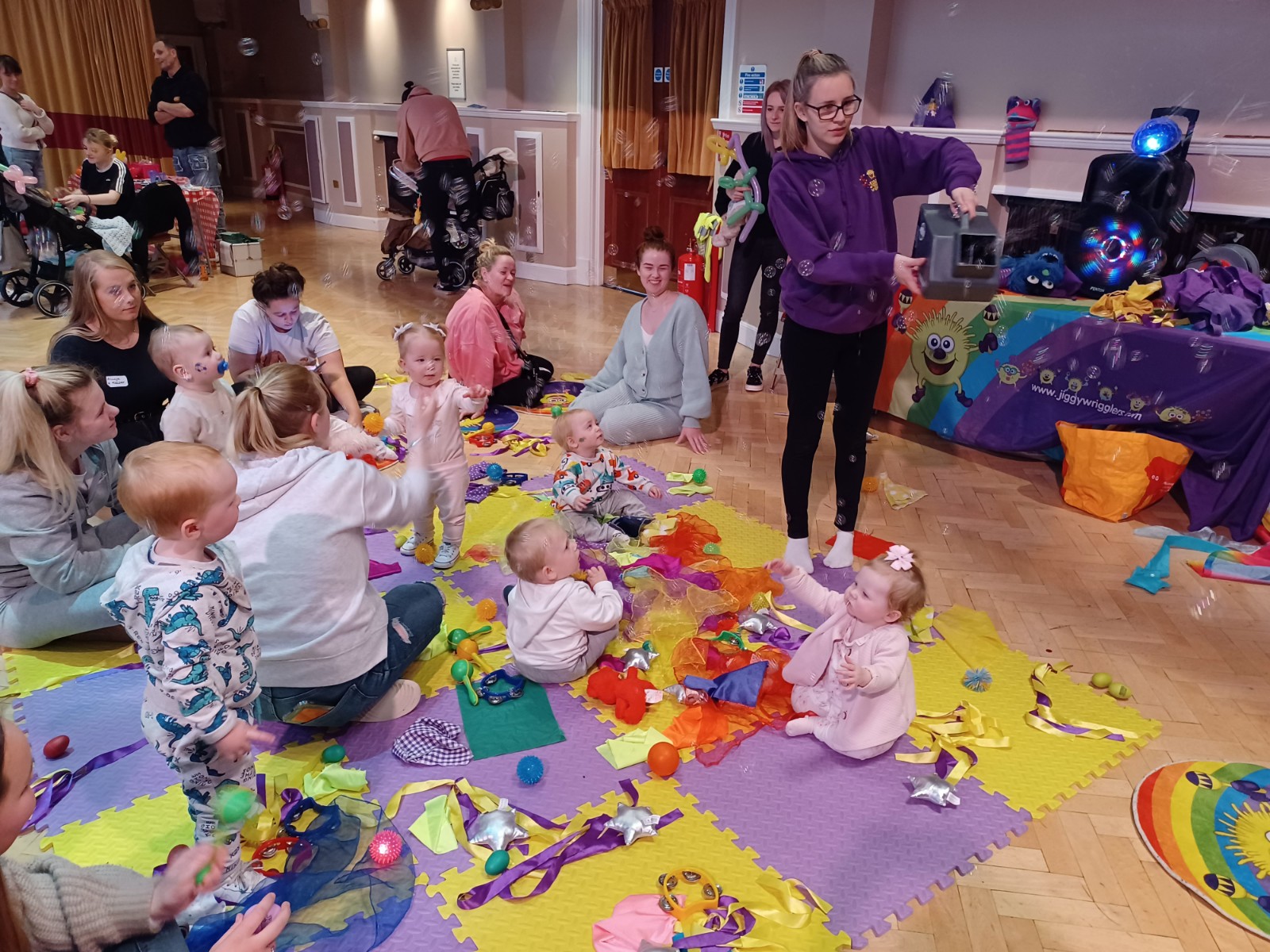 Celebrating a decade of support, strength, and success
In a heart-warming celebration of a decade in service, the Family Nurse Partnership (FNP) has marked ten years of dedicated work with families across Lanarkshire.
The milestone was commemorated with a delightful teddy bear picnic-themed event held at Hamilton Town Hall. The occasion saw about 200 people attend, with staff members and families joining in the festivities.
The Family Nurse Partnership's core ethos lies in the team's unwavering support for young, first-time mothers aged 20 years and under. From the antenatal period through to their child's second year, the team employs an intensive home-visiting program, employing a strength-based approach.
This is designed to help young parents work towards achieving their short and long-term goals and aspirations, while nurturing the crucial aspects of attachment, self-efficacy, and human ecology.
Over the last decade, the program has worked with more than 1,600 young Lanarkshire families. There are currently 367 clients enrolled in the programme, emphasising the enduring impact and importance of the team in our communities.
Carrie McCulloch, associate nurse director, Children Services, Health & Social care North Lanarkshire, said: "The 10 year celebratory event was a wonderful day of activities, ensuring families experienced a day filled with joy and connection.
"There was a whole range of activities for families ranging from engaging sessions like Bookbug and Jiggy Wrigglers – which is managed by a graduate of the Family Nurse program – to creative activities like canvas art and soft play.
"A particularly touching addition was the 'Wish Tree,' where families could inscribe their dreams and aspirations for their child's future. This poignant gesture encapsulated the shared vision and hope that lies at the heart of the Family Nurse Partnership.
"It was a great to see families mingling and sharing their experiences, reinforcing the bonds formed through their journeys with the Family Nurse programme."
Lynsey Sutherland, associate nurse director, South Lanarkshire Health & Social Care Partnership, said: "The event was, above all, a grand tribute to the clients themselves.
"It was an acknowledgment of their steadfast commitment to the programme and the profound relationships they have built with their dedicated Family Nurses. There was a clear sense of shared accomplishment throughout the day.
"As the Family Nurse Partnership continues to make a difference in the lives of young families in Lanarkshire, this celebration serves as a testament to the enduring impact of their work. Looking forward, there is no doubt that the next decade will bring even more stories of strength, resilience, and success."