Latest News
'Life changing' Home First programme gathers momentum
Published: Monday, 27 June 2022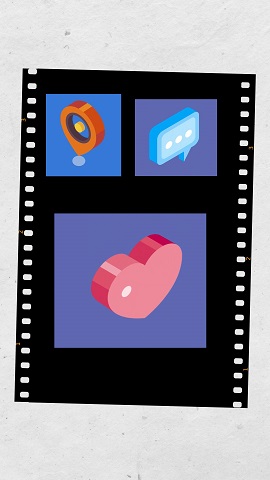 An innovative approach to health and social care is to be given a funding boost of almost £5.5 million.
South Lanarkshire Health and Social Care Partnership's Home First Programme came into sharp focus at last week's NHS Scotland Event in Aberdeen. In a key note speech – which included a short (see below) – hundreds of delegates heard details of the impact the programme has already made in preventing discharges from hospital being delayed.
Today, members of South Lanarkshire Integration Joint Board showed their support for the next phase of an approach - described as 'life changing' by one recipient - which includes £5.428m of additional investment to consolidate what's been gained.
"Delivering the right care, at the right time and in the right place is fundamental to improving the care and wellbeing of our local communities" explained Soumen Sengupta, Director of Health and Care for South Lanarkshire.
"That's the core of our Home First ethos."
The programme is based on three concrete aims. Firstly, people can be cared for at home (or as close to home as possible). Secondly, prevention of avoidable admissions to hospital and thirdly, where hospital admission is necessary, Home First seeks to support timely discharge.
Various steps have already been put in place to support these aims, following an initial investment package of over £4 million. These include additional nursing staff who have been recruited to boost the capacity of local Integrated Community Support Teams.
Multi-agency Home First teams have been established in Lanarkshire's hospitals. Their work is part of the Discharge without Delay (DwD) programme, which aims to establish a clear timeframe of when someone will go home - at the earliest possible stage - with community, hospital staff and other partners working together closely.
Now additional moves are afoot to build on what's been gained and IJB members noted the allocation of funding as the programme moves forward.
Mr Sengupta continued: "In our plans for the future, we've been clear about our commitment to transform services to deliver better outcomes for local people.
"Home First very much embodies this sentiment in action. Benefits are being reaped by being bold and embracing more progressive ways of working."
Marianne Hayward, Programme Director for Discharge Without Delay (Lanarkshire) added: "This is a significant investment and will be used, primarily to recruit more health and social care staff to our community workforce,
"Combined with a continued commitment to existing partner relationships, collaboration and communication, the collective energy being channelled into Home First approach will strengthen our ability to deliver transformed care as we move through 2022 - and beyond."
Lesley McDonald, Integration Joint Board Chair, said: "Lesley McDonald, Integration Joint Board Chair, said: "Home First is based on compassion and coordinating care around the individual's needs. And quite often that's about simple things that can make a significant difference.
"For example, assessing a person in their own familiar environment, as opposed to a clinical setting, can be less stressful for them. In turn, that enables staff to gather a much more accurate picture of a person's needs. This is crucially important to ensuring the right package of care is set out, whilst supporting independence.
"This could be likened to what I'd describe as the 'Goldilocks approach' – the key aim is to deliver care that's 'just right' as opposed to too much or too little."
'Medically, practically and emotionally and I cannot thank them enough'
When Jessie Turner was admitted to hospital last year having suffered a stroke, she feared she might not return to her Cambuslang home.
Having only just recovered from a hip operation, the still active 94-year-old was convinced that her much-prized independence was at risk.
However, thanks to the Home First programme, she has been able to recover and rehabilitate in the comfort and security of the house she's lived in for decades.
"I don't know where I would be without the carers who come in every day, said Jessie."
"I feel so fortunate. Thanks to Home First, my home carers, the hospital physiotherapists, and occupational therapists all worked together and planned things so that I could not only get back to my home but live well there.
"Having this team of people in my life has made more difference than I could ever have imagined, medically, practically and emotionally and I cannot thank them enough. It's been life changing."
Read Jessie's full story.
· IJB Members noted the allocation of targeted recurring Scottish Government funding totalling £4.184m to consolidate the first phase of the Home First Approach. They also noted the accelerated development of the Phase 2 of the programme in anticipation of winter pressures, with targeted further recurrent investment of £5.428m. More details can be found in IJB papers.
· Paul O'Neill, Interim Locality Manager SLHSCP, presented details of Lanarkshire's Home First approach in a keynote speech to hundreds of delegates at NHS Scotland Event. The event took take place on Tuesday 21 and Wednesday 22 June at the P&J Live in Aberdeen, the first time it will be held in person since 2019. The year's event focussed on Pandemic Recovery and Reform for the Future, providing the opportunity for those working in and with the NHS in Scotland to come together to consider the challenges, to share best practice and the most innovative approaches to delivering the highest quality of care.