Latest News
Three words amplified in four short films
Published: Wednesday, 12 September 2018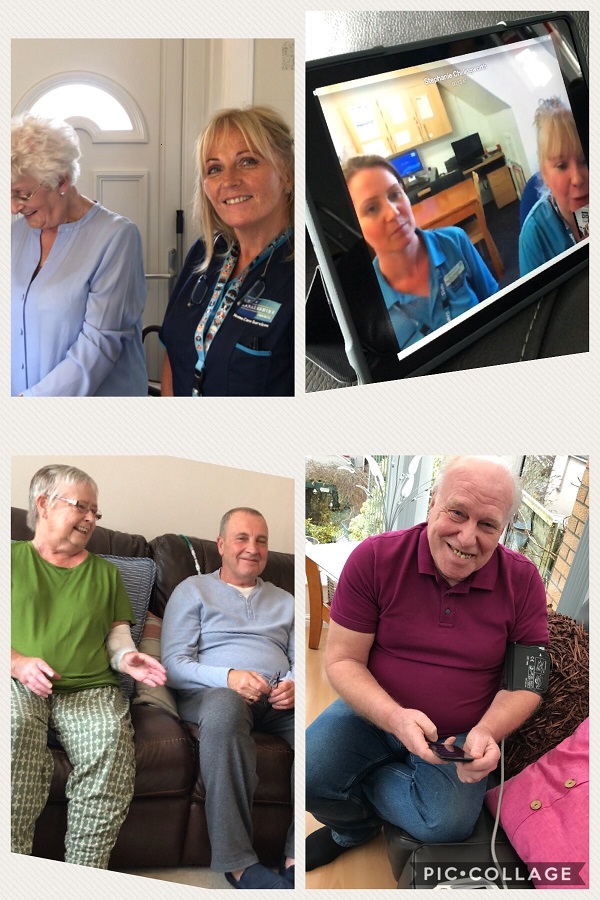 Three powerful words amplified by four short films .
"Improving people's lives"
It can often be a complex and challenging agenda but if we're to distil health and social care integration down to its very essence, these words offer a potent summation.
These three words are also amplified by four short films made during a fact-finding tour to four people's homes in South Lanarkshire's respective localities.
Four people living with very different challenges opened their doors – and their hearts – to talk about the very real and positive impact our staff and partnership are having on their lives.
Clydesdale locality
In Clydesdale, we've discovered how Nanette Melvin is recovering at home – after dislocating both hips – with the help of Attend Anywhere.
The technology works on a similar basis to Facetime, and is being used in communities allowing patients and service users to receive specialist support, without leaving their homes.
In Mrs Melvin's film below, she explains the no-hassle benefits of being able to link in with her physiotherapist and occupational therapist for a virtual consultation from her couch. This augments traditional visits and support.
Hamilton locality
In Hamilton, we met Bill Fletcher – who's been equipped and taught how to self-monitor his blood pressure and texts his readings from home every day. Bill's clip shows how the system has allowed him to maintain his active lifestyle, with minimal trips to the Doctor's surgery, and keeps his passion for football alive.
Rutherglen/Cambuslang locality
In Rutherglen we chatted to Mrs Dolan – who is recovering from a recent stroke – in her kitchen, along with home carer Linda Packer. Linda is working as part of the multi-faceted Integrated Community Support Team to provide care. Find out the key ingredients of this remarkable partnership team – making a big difference to Mrs Dolan's life in this short video.
East Kilbride locality
Much of our focus is on transferring the balance of care from hospital-based settings to the community. Janis Wilson's story personifies that notion as we visited the East Kilbride locality.
After spending nine months of the last year in hospital undergoing intravenous antibiotic treatment for Sepsis, Janis is now at home. That's been made possible by a pioneering pilot scheme to safely deliver IV therapies in people's homes – a practice previously restricted to an inpatient stay in hospital.