Latest News
Mum's praise of Autism lifeline
Published: Thursday, 29 March 2018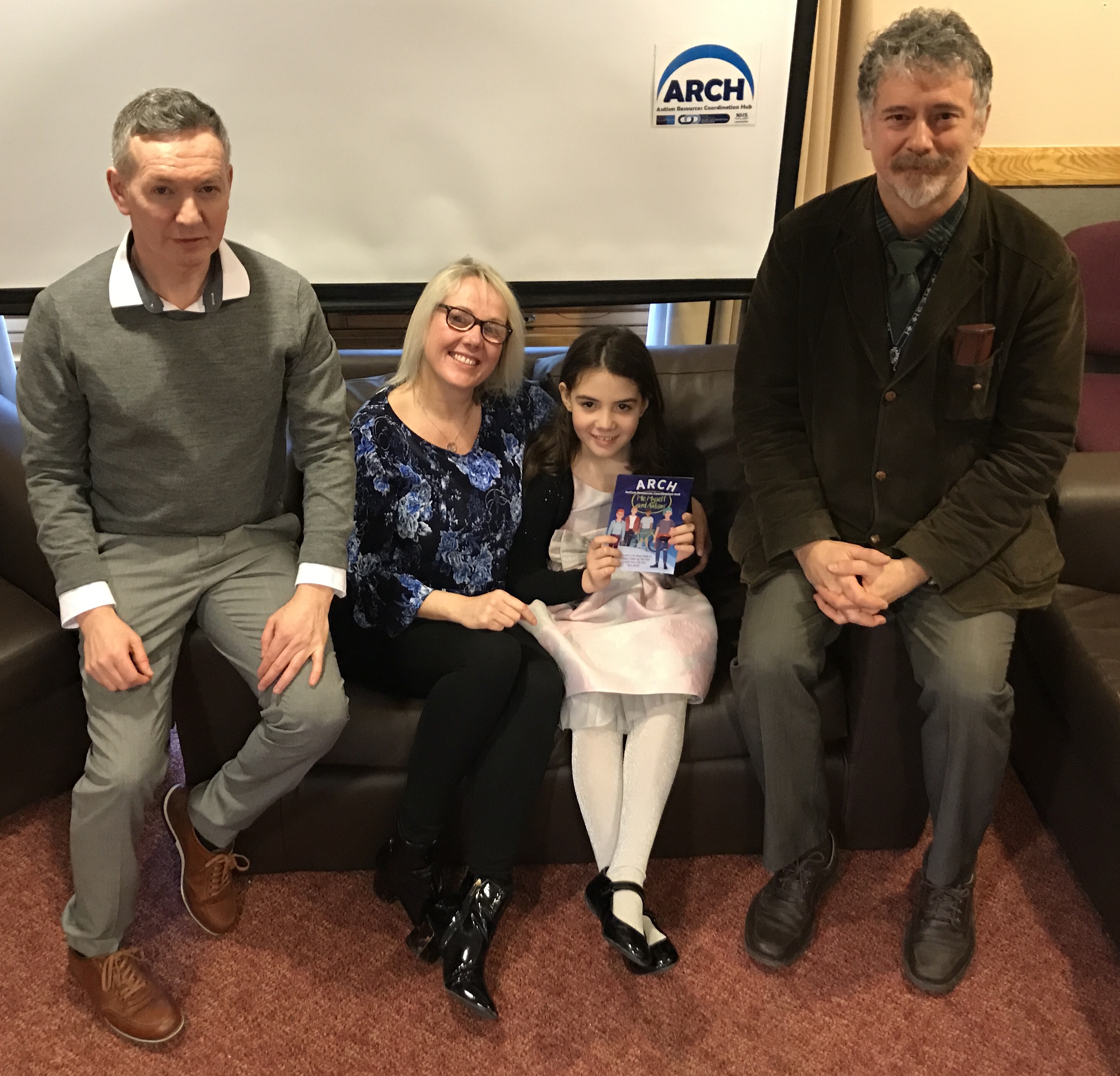 Autism Resources Co-ordination Hub (ARCH)
A service providing support for people with autism and their families in South Lanarkshire has been described as a 'lifeline' as it nears it second anniversary.
The Autism Resources Co-ordination Hub (ARCH) in Hamilton, established in May 2016, offers a range of supports and can signpost people to specialist services. But one mum who uses the service, run by South Lanarkshire Council, has described how the community-focused ethos of ARCH has proved to be life-changing.
"When my daughter Rebecca (11) was diagnosed with autism in 2016 it was an extremely emotional time," explained Michelle Graham from Larkhall. "There's a sense of desolation. You have so many worries for your child and although there is a general awareness of autism, it's very different when it affects someone so close to you. You feel no one really understands. "Entering a service where people, from the staff, volunteers and other families, have complete empathy has been a lifeline for me and many others."
Autism is a lifelong developmental disability that affects how people perceive the world and interact with others. ARCH provides support to everyone affected by autism throughout their lifespan.
Since its inception, ARCH has been focussed on facilitating the development of services in South Lanarkshire communities - many of which are delivered by communities themselves - alongside partners in the statutory, private and third sectors.
Parent Carer support groups, for example, are held on a weekly basis and are delivered collaboratively between parent carer volunteers, Lanarkshire Carers Centre and ARCH staff who deliver guidance, signposting and support. Times are scheduled for both mornings and evenings to suit caring and employment commitments Michelle continued: "I remember the first time I walked into the ARCH centre. One of the first things we did was an introduction to autism course which equipped me with a sound understanding of how Rebecca was processing things.
"That dispelled that sense of being in the great unknown. There's many groups and meetings where you can be signposted into various health and care supports. But simply being around other people who are living similar experiences is extremely reaffirming at - whatever stage of the journey people are on."
South Lanarkshire Council's Ramon Ramon Hutchingson, Co-ordinator of ARCH, said: "We're listening and being informed by a genuine engagement with the autism community in South Lanarkshire. From that grassroots, bottom-up feedback we're building capacity around those very needs in close collaboration with a spectrum of agencies and organisations. "This service has been about people – and will continue to be about people as we reach our two year milestone."
The model of service delivery adopted in ARCH is the Asset Based Community Development (ABCD) –an ethos which is reflected in South Lanarkshire Health and Social Care Partnership's Building and Celebrating Communities (BCC) Programme.
Val de Souza, Director of Health and Social Care SLHSCP explained: "Our vision is working together to improve health and wellbeing in the community – with the community.
"BCC is about nurturing strength and building on community resource and support.
"That begins at grassroots level and the work of ARCH exemplifies that sentiment."
Liam Purdie, Head of Children and Justice Services of South Lanarkshire Council added: "ARCH is a compelling example of our commitment to promoting greater community involvement in the provision of services."
How do I access ARCH?
All you need to be is a South Lanarkshire resident who is affected by autism, either directly as a parent carer or sibling. You can access the ARCH service simply phoning 0344 225 1111 or coming into the centre on Reid Street, Hamilton ML3 0RQ, for an informal chat. For more information on community involvement and SLHSCP's Building and Celebrating Communities Programme.