Val's blog

Val's blog - February 2019
People Make Partnership
PEOPLE make Glasgow
It's a world famous slogan and a general sentiment that extends to our partnership (which, fittingly, encompasses part of Scotland's largest city, in Cambuslang and Rutherglen).
And a recent conversation with South Lanarkshire Health and Social Care Forum's (SLHSCF) Chair, Margaret Moncrieff, was a fitting reminder that the human experience is at the centre of what we do.
Margaret, to the left of me in the adjacent picture, had just presented at our Integration Joint Board (more on the IJB below) detailing some of SLHSCF's important work in how they provide a platform to give communities across South Lanarkshire a voice, on matters ranging from strategic decisions to the practicalities of service delivery.
During our conversation, I learned that Margaret's passion and commitment to the task is underpinned by personal life experiences.
A carer for a family member at just nine years of age, Margaret spoke of the sense of isolation she experienced. Later in life, she went onto care for her late mother, when she was diagnosed with dementia and described the heartache of seeing her mum's condition worsening
Margaret now channels her empathy, built through experiences like this, to ensure services for patients and carers are best-suited to their needs through the valued work of SLHSCF.
I'd like to express sincere thanks to Margaret and all the members for their invaluable contributions. SLHSCF are currently looking to recruit new members. You can read more on that - and Margaret's story - here.
People in our communities are making an invaluable contribution to the frontline of health and social care delivery too. A new film charts how a small band of volunteers are offering a truly trailblazing service at Hunter Health Centre in East Kilbride. The Wayfinders welcome and help patients and visitors find their way in the five-storey, state-of-the-art facility. Their efforts personify community involvement at the frontline of health and care provision.
And community-driven support will characterise a new Neighbourhood Networks which launched in East Kilbride and Lanark last month. The registered charity create the conditions for people – who live with a learning or physical disability, autism or a mental health issue – to be connected in a peer support group.
It's fantastic, empowering work, supported by our partnership and will build on work being done by local voluntary organisations. You can read more here.

These examples – dovetailed with the work happening at a strategic level, underline our ongoing commitment to our vision: Working together to improve health and wellbeing in the community – with the community.
Or, if you put it another way: People make Partnership.
If you have a story of how partnership working and the human touch is making a difference to lives we'd love to hear it. Get in touch
News extra
It's been a busy start to the year as we devise, set down and implement many crucial plans and policies for now and the future. Discussions at the IJB, over and above Margaret's paper on the HSCF, reflected the extent of the vitally important work that's ongoing. This included, to name but a few, an update on the Primary Care Improvement Plan. In essence, this maps out how substantial changes to primary care services will alleviate pressure on general practice – and ensure that more people can be cared for in their own communities. There was an update as a draft of our Strategic Commissioning Plan is refined. This plan sets out how we will prioritise the development of health and social care in the next three years. The plan crucially, has been shaped by what people in communities have told us. Read all the papers here.

Realistic medicine - views wanted
NHS Lanarkshire is inviting people in Lanarkshire to come along and talk about what realistic medicine means to them. Realistic medicine is a national approach to healthcare which puts patients at the centre of decisions made about their treatment. NHS Lanarkshire will hold two events where people can find out more about how realistic medicine is being delivered in Lanarkshire and give their views about what is important to them. Find out more here. The first event will take place on 5 March in the Banqueting Suite at South Lanarkshire Council Headquarters, Almada Street, Hamilton. There will be two sessions -from 12.30pm to 3pm and 4pm to 6pm. A second event will be held on 12 March at 101 Park Street, Coatbridge from 5.30pm to 8pm. If you would like to attend please email Allison.mclean@lanarkshire.scot.nhs.uk or call 01698 858197 to book your place.
Unpaid carers' survey

South Lanarkshire Council is undertaking a consultation to gather the views about supports and services of those who provide or intend to provide unpaid care. Supporting carers to maintain their caring role is widely acknowledged as vital to the long-term sustainability of health and social care services. The development of new legislation and the expiry of our previous strategy over the last year leads us to review carer related outcomes and performance measures. A draft carers strategy is being developed that will identify the priorities for carers in South Lanarkshire. We want to gather and listen to the views of carers. This consultation is live between 15 February and 5 March. The consultation can be accessed through this link.

Staff appointment
Val is delighted to announce that Kathy Blessing has been appointed as the new locality manager for Hamilton. Kathy is a very experienced manager who has held a number of relevant roles previously. She is currently the lead for the HSCP within the State Hospital where she is a key member of the management team. Kathy has helped to develop the strongly integrated model of working in this setting and she will bring this valuable experience to her new role. We anticipate Kathy starting in Hamilton in April. We wish Kathy every success in her new role.
Val de Souza
Chief Officer
South Lanarkshire Health and Social Care Partnerhsip
Val's Open Door session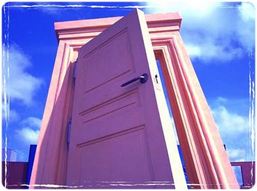 Val's next Open Door session will be at Meeting Room 1.6, First Floor, Civic Centre, Andrew Street, East Kilbride, G74 1AB on 29 March 2019, 2.30pm - 4.30pm.
Please contact Giuliana Gustinelli on 01698 453700 to reserve a slot.
If you would like a story published in this blog or on the webpages, please contact Euan Duguid, SLHSCP Communication Manager, on 07917041853 or email Euan.Duguid@lanarkshire.scot.nhs.uk