Val's blog

Val's Christmas blog
The Ingredients of a successful 2018
It's been quite a year for South Lanarkshire Health and Social Care Partnership. There's been wild weather, tough conversations, jaggy bits and big decisions galore.
Nobody said it was going to be easy....
Amid the challenges - in whatever form they've croppe up - I've continually witnessed hard work, commitment and dedication to the task in hand: Working together to improve health and wellbeing in the community - with the community. Of course, there's still a lot of work to do and we will continue to drive forward into 2019. I'll come back early next year to outline the next steps in our partnership journey.
I'd like to take this opportunity, however, to pause and offer a sincere thanks to you all for making 2018 - when all is said and done - a successful year.
This short clip offers a snapshot of some of the ingredients that have contributed to that success.
Thank you again and may I wish you and your families a healthy, happy and peaceful Christmas and new year.
Val de Souza
Chief Officer
South Lanarkshire Health and Social Care Partnerhsip
Val's Open Door session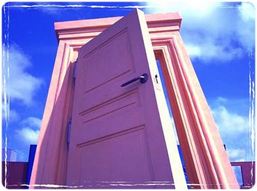 Val's next Open Door session is 23 January 2019, 15.00 - 16.30, Seminar Room, First Floor, Rutherglen Primary Care Centre, 130 Stonelaw Road, Rutherglen, G73 2PQ.
Please contact Giuliana Gustinelli on 01698 453700 to reserve a slot.
News extra . . . .
General news and updates can be found on our website.
If you would like a story published in this blog or on the webpages, please contact Euan Duguid, SLHSCP Communication Manager, on 07917041853 or email Euan.Duguid@lanarkshire.scot.nhs.uk