Val's blog
Val's blog March 2018: Beast from the east no match for the spirit of the south
A recurring theme of this blog has been recognising how this partnership responds to challenge. Yet again, earlier this month, we were up against it, this time courtesy of the beast from the east. Yet again, however, we rose to that challenge. Care and support has been delivered to people – in the most adverse of conditions.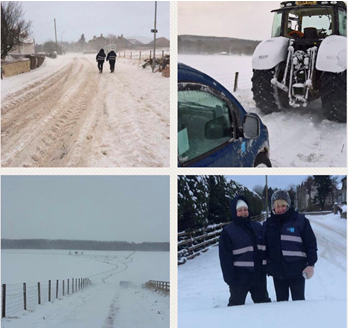 All staff, partner groups and agencies – and indeed communities - had a hand to play in providing cover, continuity of service and keeping people safe. You can read more on our webpages. One example, to my reckoning, underlines what this partnership stands for.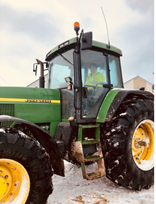 Advanced practice district nurse Louise Lawrie became stuck in snow visiting a patient's rural home area, near East Kilbride. The patient requires daily visits and, to avoid the same scenario the following day, using a family connection Louise arranged for her and her colleague, an occupational therapist, to visit the patient – on a tractor.
Local farmer Grant Neilson, pictured here with Louise, was the hero of the hour, providing an unlikely mode of transport for a journey that I think embodies our overall vision; Working together to improve health and wellbeing with the community – in the community.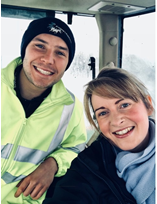 I'd like to express my sincere thanks to everyone in our partnership, partner agencies - and the many big-hearted members of the community, like Grant - who provided vital help and support.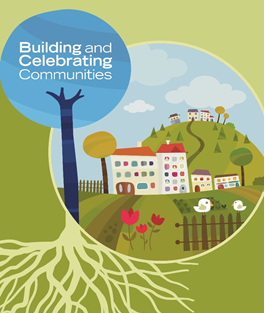 If the notion of a partnership ethos working well at local level ever needed to be reinforced, our Building and Celebrating Communities (BCC) programme is doing just that. A key aim of BCC is to explore how we can generate more space for communities to create the things that matter – and how we can support these activities if need be. Recently, we distributed a 'touching base appeal' asking people to feedback on their success (celebrations), the challenges they're facing and connections they are forging.
The response has been tremendous with a plethora of vibrant examples having being returned from across South Lanarkshire. This feedback has helped us gain a clearer sense of many of the activities, the challenges faced and connections forged. We're currently looking closely at the details. We plan to work with groups and organisations with a view to sharing some examples of good practice via our various communication channels, like this blog and our website. So stay tuned for updates – and many thanks to those of you who contributed.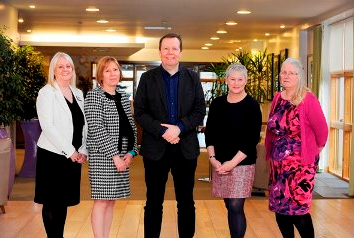 Celebrations, connections and challenges remain an apt theme for the partnership overall. Professor Jason Leitch, National Clinical Director of Healthcare Quality and Strategy for the Scottish Government, recently met core members of the Care Home Continence Improvement project, who have markedly improved the lives of people by their groundbreaking work. Professor Jason Leitch was 'hugely impressed' during his visit to David Walker Gardens in Rutherglen, one of the care homes where the initiative had been tested.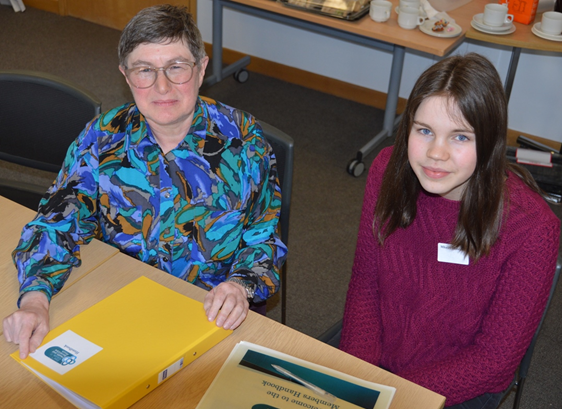 Connections continue to be forged and Mhairi Finlayson, a fourth year pupil of Strathaven Academy has become the latest, and youngest, recruit of East Kilbride and Strathaven Health and Social Care Forum. Learn how Mhairi is bringing a fresh perspective to proceedings here.
Finally, there's challenges. And we're tackling them head on. In an environment where demographic changes and demand for services is increasing, the challenge around managing and agreeing budgets cannot be underestimated.
I am pleased to be able to say that, from a South Lanarkshire Council (SLC) point of view, the budget for social care has now been set for 2018/ 2019. Through close working with SLC, we have been able to identify the needs of the service moving forwards and have ensured that the cash needed for social care services is available moving into the coming year. A successful outcome has been achieved and I would like to thank my finance colleagues and my chief finance officer for their hard work in supporting the Partnership in getting to this position. The NHS element of the budget, which runs to a different timeframe, is currently progressing positively.
There are many challenges - and there always will be, from snow to strategy. But we're tackling these challenges openly and together, from the Integration Joint Board, services to communities - and right across our partnership.
Thanks for reading and thank you for your continued support.
Val de Souza Director of Health and Social Care South Lanarkshire Health and Social Care Partnership
Val's Open Door session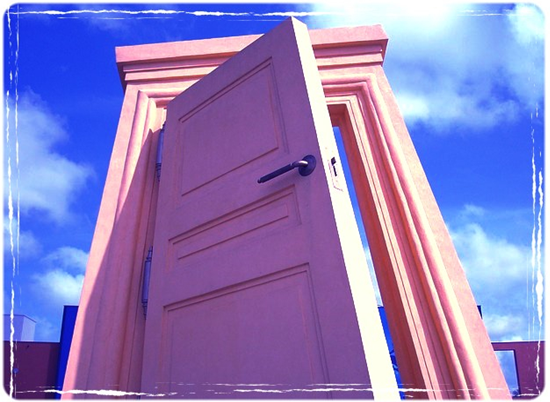 Val's next open door session is on 27 April 2018 from 14.00 – 16.00, Floor 9 Meeting Room, South Lanarkshire Council HQ.
Please contact Giuliana Gustinelli on 01698 453700 to reserve a slot.
News extra . . . .
Home carer training at centre of UK recognition
Congratulations to the Medicines Management for People at Home programme which won a bronze award at the UK-wide iESE Public Sector Transformation Awards. The programme enables people to manage their own medication, where safe and appropriate, while remaining at home with acute and/or chronic illness. Where it is not appropriate, home care staff are now trained to administer medication. A key area of the programme has included training clinical and non-clinical support staff to enable them to empower people in their care to safely manage their own medication. Over 1,500 home care workers in South Lanarkshire, for example, have been trained so far, improving patient safety, meeting Care Inspectorate standards and supporting the home carers to meet their registration requirements. Other aspects of the programme include working closely with the various services which impact on Care at Home, including hospital, GP practice and IT.
Year of Young people event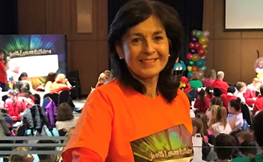 Val was delighted to join hundreds of primary school pupils from across South Lanarkshire who assembled at the Council's Hamilton Headquarters to officially launch the Year of Young People. Keep your eye on our website for more details.
Structured Sentencing Court for Young People
A Structured Sentencing Court for Young People (SSCYP) aged 16-21 years has just commenced in Hamilton Sheriff Court. This approach, supported by social work services, aims to improve public protection as well as reducing the frequency of offending. It requires practitioners to work together to support young people and take early action at the first signs of any difficulty, rather than only getting involved when a situation has already reached crisis point. The court, also supported by Access to Industry, is a pan-Lanarkshire initiative and is being piloted for an 18-month period.
Telehealth comes up trumps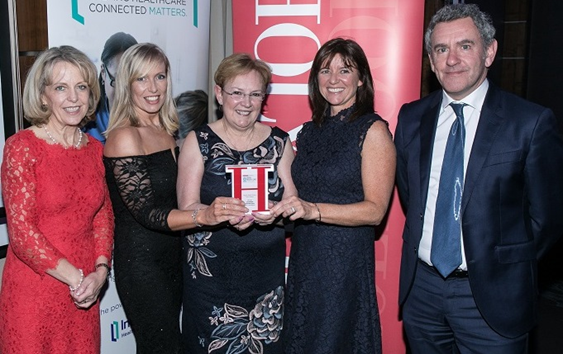 The ever-brilliant Telehealth team, who are changing the way people access health and care services in Lanarkshire via innovative technology, are celebrating after winning a coveted national award at the inaugural Holyrood (Connect) Scottish Digital Health & Care Awards. Read more here.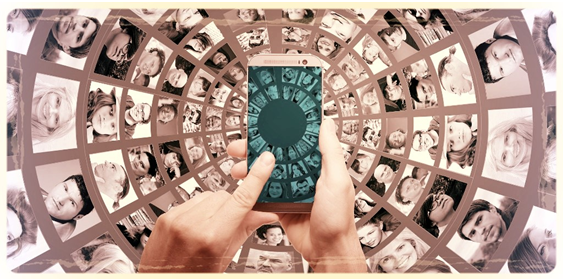 All the latest news and updates relating to South Lanarkshire Health and Social Care Partnership can be found on our all-new website. If you'd like a story published within this blog, or on the webpages, please contact Euan Duguid on 07917041853 or email Euan.Duguid@lanarkshire.scot.nhs.uk