Val's blog
Val's blog June 2018: A look to the past - with eyes firmly on the road ahead
This Thursday, 5 July 2018 , marks the 70th anniversary of the NHS. Whilst it always pays to reflect on the journey (as I often do in this blog), it's also prudent to take a breath, focus on the here and now - and look to the future when we reach these milestones.
For me, that's about working in partnership. And the exemplary way that it is done in South Lanarkshire - involving social work, health, the third and independent sector, unpaid carers and communities - has come into sharp focus as we approach this landmark date.
The innovative care delivered at David Walker Gardens, Rutherglen, for example, was the focal point of an address by Professor Jason Leitch, the Scottish Government's National Clinical Director of Healthcare Quality and Strategy, to hundreds of delegates from across the nation at this year's NHS Scotland Event at the Scottish Event Campus. Speaking about innovative methods in health and care, Professor Leitch focussed on the life-changing difference made via The Care Home Continence Project.
The initiative has allowed care home staff to significantly improve the quality of care - and dramatically reduce falls, infection and skin damage - by introducing small changes including medication reviews and reducing caffeine intake.
None of that would have been possible if it wasn't for partners – including health and social care workers, families and residents – working together.
With seven categories, the poster exhibition at the event forms an integral part of best practice, learning and sharing. This year's exhibition featured 200 projects, set out in poster form, from 14 Scottish health boards and partner organisations. Fourteen posters, no less, were on display from across Lanarkshire, showcasing innovation that will trailblaze us into the next 70 years. And that sentiment wasn't lost on the poster judges.
Veterans First Point Lanarkshire, for example, was voted winner of the Integrated Care category. The team, led by Dr Maria Gascon, consultant psychologist, was recognised for its partnership approach to improving the health and wellbeing of veterans and their families in Lanarkshire, with a particular focus on veterans with complex needs.

NHS Lanarkshire speech and language therapist, Joanne Gibson, was a double winner with her poster 'Transformational Change in the Early Years: Co-locating Speech and Language Therapists to Early Years Establishments'.
More information on all of this agenda-setting work – and all poster entries – can be found on our website.
It's not just at national events the power of partnership is shining. BBC Wales recently visited the Integrated Community Support Team (ICST). The ICST is comprised of nurses, occupational therapists and physiotherapists who work alongside social work and home care professionals as part of SLHSCP.
The BBC were looking at how our team is harnessing Technology Enabled Care. This includes 'attend anywhere' video conferencing, used throughout Lanarkshire that enables consultations between professionals and patients/service users in their own home. The footage is set to air tonight, Tuesday 3 July, on BBC Wales. Some clips are available at this link.
Much of the external focus on this work is on the what and how, what the challenges are and how we are dealing with them.
But what I think always shines through in this partnership - as pointed out by a colleague during a spotlight presentation at the SEC event - is our why. Why do we strive?
All of these exemplary efforts have been driven from a place of commitment, of compassion - and common desire to improve people's lives. That's why we do it. And that sentiment is why I'm sure our partnership approach will only go from strength to strength in the future.
Thank you for reading.
Val de Souza
Director of Health and Social Care
South Lanarkshire Health and Social Care Partnership
Val's Open Door session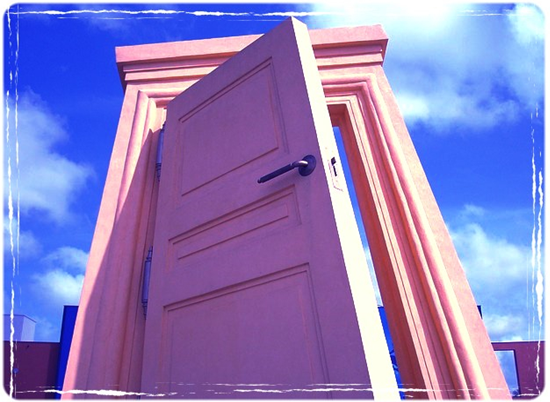 Val's next open door session is on Friday 31 August 2018 at 2pm at Floor 8, South Lanarkshire Council Headquarters, Almada Street, Hamilton.
Please contact Giuliana Gustinelli on 01698 453700 to reserve a slot.
News extra . . . .
Coming soon to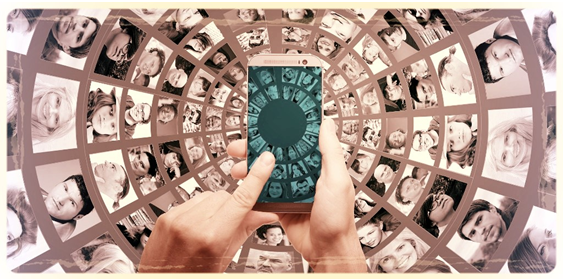 All the latest news and updates relating to South Lanarkshire Health and Social Care Partnership can be found on our website.
If you would like a story published within this blog, or on the webpages, please contact Euan Duguid, SLHSCP Communication Manager on 07917041853 or email Euan.Duguid@lanarkshire.scot.nhs.uk
Care investment will support happier, healthier lives at home
Councillors have given the go-ahead to a significant investment in care facilities that will transform the care of the elderly in Hamilton/Blantyre. The investment is the first phase in a remodelling of care facilities across South Lanarkshire that will help older people to live independently at home for as long as possible - which research shows most want to do.
The new facility, which will be built as part of the approved first phase, will serve the wider Hamilton area. It will support older people, their families and carers, providing transitional care between hospital and home as part of a wider package that will continue to include longer-term care home places and respite care. The services will be delivered by a team of health and social care professionals who will focus on helping individuals who become unwell to avoid hospital admission where possible. Where people have required a spell in hospital, they will be supported to get them back on their feet by offering rehabilitation in a transitional care setting. Read the full story here.
Significant progress around autism support
A paper which charts the significant progress that has been made to support people living with autism in South Lanarkshire - and sets out plans for the future - received unanimous recognition and support at the most recent South Lanarkshire Council Social Work Committee. Committee members heard details of the progress and development of the Autism Resource Co-ordination Hub (ARCH). The exemplary work, led by Ramon Hutchingson, Janet Neill and their team, was recently brought into sharp focus by one mum's praise, describing ARCH as a 'lifeline'. The committee also approved the updated South Lanarkshire Local Autism Action Plan 2018-2023 and recognised the community engagement that helped inform this vital blueprint. Read the full paper and plan here.
CSEA recognition for social work resources
Three key areas of social work resources have achieved the Customer Service Excellence Award (CSEA). The CSEA serves a driver for continuous improvement and creates a skills development tool for staff. Attaining this award evidences that practice is essentially customer focussed. It is also an independent validation of achievement. The services which have been recognised are Older People's Day Care Service, Adult Mental Health Services and Older People's Residential Care. Congratulations to all concerned. See this link for more information.
Most recent IJB
The most recent meeting of South Lanarkshire Integrated Joint Board was held on 26 June. To see all papers visit this link to our webpage.
John's Campaign
John's Campaign has now been successfully introduced to every care home in South Lanarkshire. This includes council and independent sector care homes. The ethos of John's Campaign, in this context, is to facilitate and support carers of people with dementia to remain with their loved one during a stay in a care home, ensuring familiarity and connectedness. The campaign has already been rolled out in hospitals throughout Lanarkshire. The expansion to care homes will ensure easier transitions for both residents and families.
For more information contact Nanette Paterson, local integration and improvement lead of the independent sector, who has led the roll-out for the partnership along with Alison Cavenue and the care home liaison team.
Joy in the valleys
Healthy Valleys have been awarded the Queens Award for Voluntary Service for their exemplary work as well as the Community Impact Award at the Lanarkshire Business Awards. The Queen's Award for Voluntary Service is the highest award given to volunteer groups across the UK. It recognises the value and commitment organisations have in involving volunteers to support and strengthen communities.
Healthy Valleys work is directly linked to the partnership's Building and Celebrating Communities programme and volunteers provide a wide range of support to individuals, families, children and older people in villages, towns far and wide across Clydesdale. From leading health walks to teaching cooking skills, supporting health care appointments or social activities, providing counselling and therapies and leading games and activities, volunteers are an essential fabric of community wellbeing. For more information on Healthy Valleys visit their website www.healthyvalleys.org.uk