Val's blog
Val's blog April 2018: Complex and challenging - but our focus is unwavering
The integration of health and social care can often seem like a complex business. I was recently asked about the distinction between the Integration Joint Board (IJB) of South Lanarkshire and the Health and Social Care Partnership (HSCP).
The IJB is responsible for planning, commissioning and overseeing the delivery of a wide range of health and social care functions.
These functions are being operationally delivered in an integrated way by the HSCP. (The partnership is made up of South Lanarkshire Council, NHS Lanarkshire, the voluntary sector, the independent sector and unpaid carers). In short, the distinction is about oversight and delivery, respectively.
Crucially, however, the vision is one and the same: Working together to improve health and wellbeing in the community - with the community. At the most recent meeting of the IJB, members heard various examples of how the partnership is delivering on that vision.
We heard, for example, the progress being made towards integrating addiction services in South Lanarkshire through the Community Addiction and Recovery Services (CAReS). The report outlined the good work being undertaken to streamline processes to deliver a better service for people affected by alcohol and drugs in our communities.
There is progress on the development of a South Lanarkshire HSCP Digital Vision 2018-2020. We are focussing on improving the systems within the partnership - like accessibility, single points of access, skills and education.
The digital agenda also extends to self-management for people we provide support and care to. A prime example can be found in Bill's story.
Bill is continuing to enjoy a fully independent lifestyle despite being recently diagnosed as having high blood pressure thanks to Telehealth.
The Carers Act was recently introduced to ensure better and more consistent support for carers so that they can continue, if they so wish, in better health and to have a life alongside caring. The IJB heard how the Carers Programme Board is overseeing implementation of the Act to realise this aim - an aim grounded in humanity and dignity.
There was a report citing the many positive developments in localities - as well as an update on how dedicated funding has been made available to resource a respiratory nurse and community pharmacy support for people with Chronic Obstructive Pulmonary Disease (COPD). To date, this work has been successful in preventing 14 hospital admissions in Clydesdale and saving almost 80 bed days.
An update was given on the progress with primary care (specifically progress with the Primary Care Transformation Programme and development of Primary Care Improvement Plan). This is a significant area of work this year and beyond with the introduction of the new General Medical Services contract. You can see how I am committed to building on communication and engagement with our GP commmunity at this vital time via our new iN TOUCH newsletter.
So, all things considered, the world of health and social care in South Lanarkshire .... a complex business? Perhaps. A challenging business? Absolutely.
But if there is one headline point that sums up the recent IJB - and all associated developments in the partnership just now - it is the absolute focus on people in our communtities and our vision: Working together to improve health and wellbeing in the community - with the community.
No matter how complex or challenging the agenda, that is where our focus is now - communities, I thank you for that continued commitment.
Thanks for reading.
Val de Souza
Director of Health and Social Care
South Lanarkshire Health and Social Care Partnership
Val's Open Door session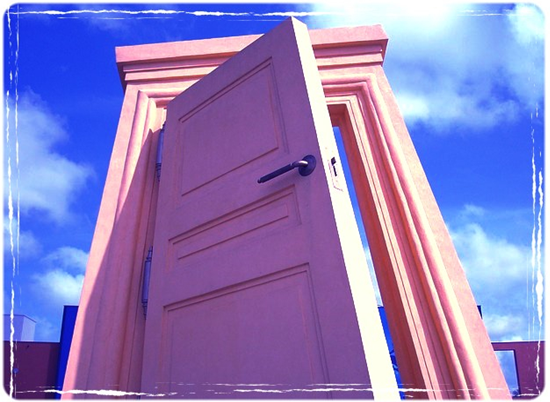 Val's next open door session is on 29 June 2018 from 2.30pm - 4.30pm in Cambuslang Gate, 27 Main Street, Cambuslang, Glasgow, G72 78EX.
Please contact Giuliana Gustinelli on 01698 453700 to reserve a slot.
News extra . . . .
Coming soon to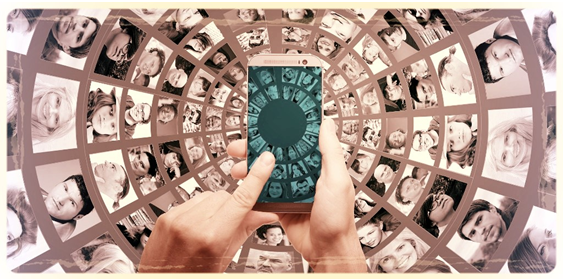 All the latest news and updates relating to South Lanarkshire Health and Social Care Partnership can be found on our website. Coming soon are details of an international delegation who have been inspired by a fact-finding trip to our Telehealth team, based in Hamilton. We will also bring news of the fantastic work of the Transforming Care after Treatment (TCAT) programme and how our staff have played a key role in the partnership approach.
If you would like a story published within this blog, or on the webpages, please contact Euan Duguid, SLHSCP Communication Manager on 07917041853 or email Euan.Duguid@lanarkshire.scot.nhs.uk
Support to families
An under 12s intensive family support service is set to launch in the summer, providing key support to children and families when it is needed most. The service will prioritise provision to children currently on the child protection register or at risk of child protection registration. A focus of the service will be on children who can experience emotional abuse due to parental substance misuse. The Alcohol and Drug Partnership has made funding available to support the establishment of the service, which will provide out-of-hours wraparound support, building on families strengths and resilience.
Lanarkshire Carers Centre Award
Practical Quality Assurance System for Small Organisations (PQASSO) Quality Mark at Level 2. The LCC has been proud holders of the award at Level 1 for the past six years and were delighted that the work of a dedicated board, staff, volunteers and involvement of carers achieved prestigious accolade now at Level 2. PQASSO is a tailor-made quality assurance system for small organisations and awards are granted following a rigorous external accreditation process. Read more here.
Marilyn Aitken retires
Best wishes to Marilyn Aitken, Clydesdale locality manager, who retired on 18 April following a distinguished career in the NHS spanning 48 years. Beginning in the finance department of Strathclyde Hospital in 1970, Marilyn took on more senior roles prior to moving to support GP fundholding practices in 1990. Marilyn then took on the role of local health care co-operative (LHCC) general manager for Clydesdale in 1999 and has continued to work in general management ever since, laterally making a vital contribution for the HSCP. Marilyn has overseen many developments in care delivery in a community setting and is widely respected by all of her colleagues. We wish Marilyn a long and happy retirement. The recruitment process for Marilyn's successor is at an advanced stage.