Latest News
Empathy and community spirit to characterise transformational networks
Published: Tuesday, 22 January 2019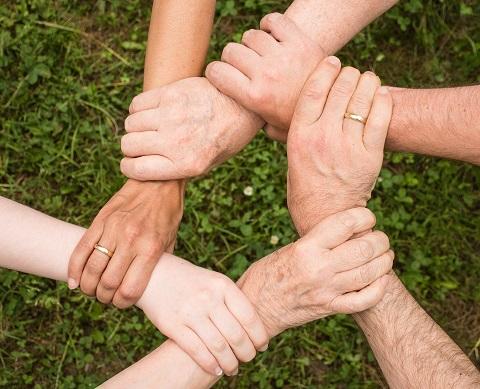 Neighbourhood Networks
Community-driven support and empathy is set to characterise a new programme that will provide a transformational boost to local people's lives.
Neighbourhood Networks, a registered charity, create the conditions for people – who live with a learning or physical disability, autism or a mental health issue – to be connected in a peer support group.
Led by a skilled and highly-trained Community Living Worker, the key aim is to empower, connect and help members to make the most of their gifts and strengths within the wider community.
Supported by South Lanarkshire Health and Social Care Partnership (SLHSCP), Neighbourhood Networks launched in East Kilbride on the 18th of January, with a launch set in Lanark on Friday 25th of January. The Networks are primarily geared at young adults with additional support needs.
"The very essence of Neighbourhood Networks – and key message we are keen to stress – is that people need not feel alone," explained Evelyn Devlin, Services Manager of SLHSCP.
"When people join the network, they are encouraged to develop new and existing skills which can be shared with each other as well as the wider community.
"What's crucial, however, is that by joining, members will find themselves in a group with others who are experiencing similar life journeys.
"That common experience and empathy, dovetailed with shared lessons and coping strategies, can be crucially important to ensuring people retain independence, grow and lead fulfilling, positive lives."
The help members receive from the Community Living Worker is flexible, meaning it's there when members need it and not when they don't. Community Living Workers always live locally, like members, and are able to intervene before a crisis and will identify the need for additional or specialist support quickly.
Mrs Devlin added: "The group is particularly suited to those whose level of need does not generally qualify for traditional forms of statutory support like mainstream social care.
"There is real structure to the groups with a variety of areas members can work on, depending on their needs and aspirations. These include friendships and relationships, confidence and self-esteem, money management, health and wellbeing and community participation. There's options to focus on independent travel, life skills, employment and volunteering too."
The new service will support network members to link in with the existing range of voluntary and other services in the local community. In turn, this should support maximum engagement with local groups and ensure a community-based response to ongoing needs.
As well as SLHSCP, the Neighbourhood Networks have received funding from the Robertson Trust and Big Lottery. Heather Calvo Director of Neighbourhood Networks said: "We'd encourage anyone who is interested get in touch.
"Our network members are connected to their communities, sharing their skills and talents and following their dreams. Together anything is possible!"
Neighbourhood Networks launches in Lanark, St Nicholas Church Hall, Friday 25th January from 2pm – 4pm.
For more info visit www.neighbourhoodnetworks.org or telephone 0141 440 1005
Building and Celebrating Communities
The work carried out by Neighbourhood Networks chimes with the very ethos of SLHSCP's Building and Celebrating Communities (BCC) Programme.
Val de Souza, Director of Health and Social Care for SLHSCP explained: "Our vision is working together to improve health and wellbeing in the community – with the community.
"BCC is about nurturing strength and building on community resource and support. We are striving to create the environment where real, honest conversations and connections can be forged with a view to empowering our communities, tackling big issues, and creating real change.
"That begins at grassroots level and the work of Neighbourhood Networks exemplifies that sentiment."