Latest News
Building and Celebrating Communities (BCC) Touching Base
Published: Wednesday, 24 January 2018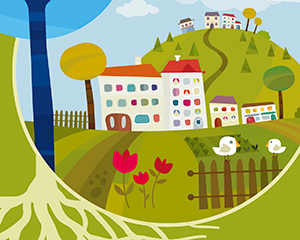 We want to know about your celebrations, connections and challenges
Just over six months ago, we opened up our BCC programme with a series of events
Overall, a key aim was to explore how we can generate more space for communities to create the things that matter – and how we can support these activities if need be.
As a partnership, we are absolutely committed to building and nurturing those strengths and activities where possible and where required. Of course, we know that a lot of good work is ongoing and self-sustaining without agency involvement.
So, on that note, and simply put, we want to touch base . . .
We're keen to learn what you're continuing to build on in your community, any projects you've got off the ground since last summer's events, the networks of people making it happen and any obstacles you're facing/overcoming. We also want to know what, if anything, you need support with.
In a nutshell, we want to know three things: your celebrations, connections and challenges. All you need to do is complete the Touching Base Proforma and return it to giuliana.gustinelli@southlanarkshire.gcsx.gov.uk by Friday 16 February.
The aim is to gain a clearer sense of all the activities and share good practice via our various communication channels and future BCC events.
Many thanks in advance,
Val de Souza
Director of Health and Social Care,
South Lanarkshire Health and Social Care Partnership
Maria Docherty
Nurse Director, South Lanarkshire Health and Social Care Partnership
Building and Celebrating Communities programme lead